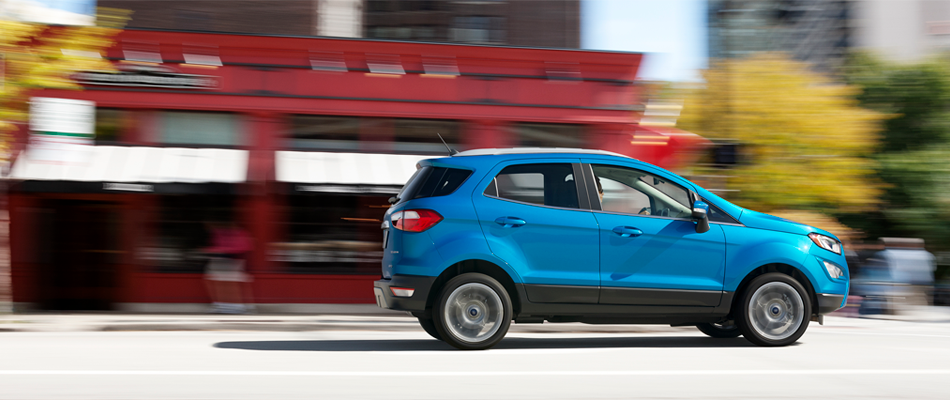 Introducing the 2018 Ford EcoSport
A Fun, New Crossover Arriving in Kansas City
For the past decade, drivers around the world have been enjoying Ford's smallest crossover SUV, the EcoSport. Now, finally, this fun model is coming to the U.S. and, here at Gary Crossley Ford, we're excited to bring it to our customers throughout the greater Kansas City area.
Starting in model year 2018, the Ford EcoSport, which is pronounced "echo," will be available right here, and we think our customers are really going to appreciate this subcompact model's versatile cargo hold, comfortable interior, and unique style.
The 2018 Ford EcoSport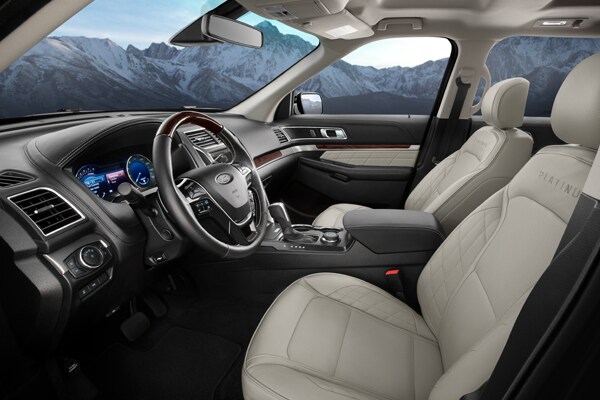 The 2018 Ford EcoSport, is a four-door, five-passenger, tiny SUV crossover. There are several trim options to choose from, ranging from a budget-friendly, entry-level model, to a high-end version that's equipped with tons of features. Options include:
Ford EcoSport S, nicely equipped with Bluetooth and a rearview camera
Ford EcoSport SE, the second trim adds a sunroof, heated seats, automatic climate control, and parking sensors
Ford EcoSport Titanium, keeps all the same equipment as the earlier models, and adds a navigation system
Ford EcoSport SES, the top-of-the-line trim, this model keeps all of the earlier trims' features and adds advanced safety-minded features, including a blind spot monitor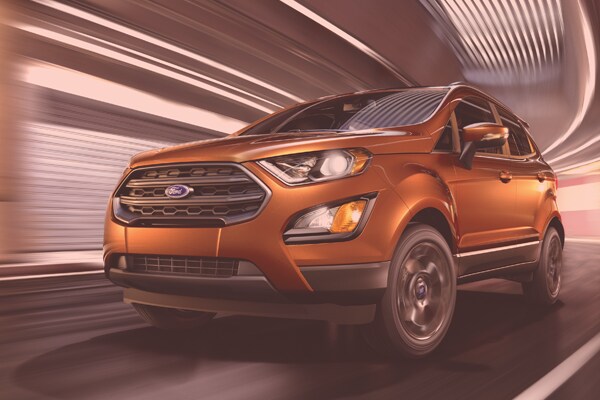 Every 2018 Ford EcoSport is equipped with a six-speed automatic transmission. All-wheel drive is available as an option on all except the top trim, SES, where all-wheel drive is standard.
Shopping for the Ford EcoSport in Person
If you're curious to learn more about Ford's new subcompact crossover, stop by and visit us here at Gary Crossley Ford, on North Church Road in Kansas City. We're open Monday through Saturday, and the Ford experts on our sales team can tell you all there is to know about the availability of this exciting new model.